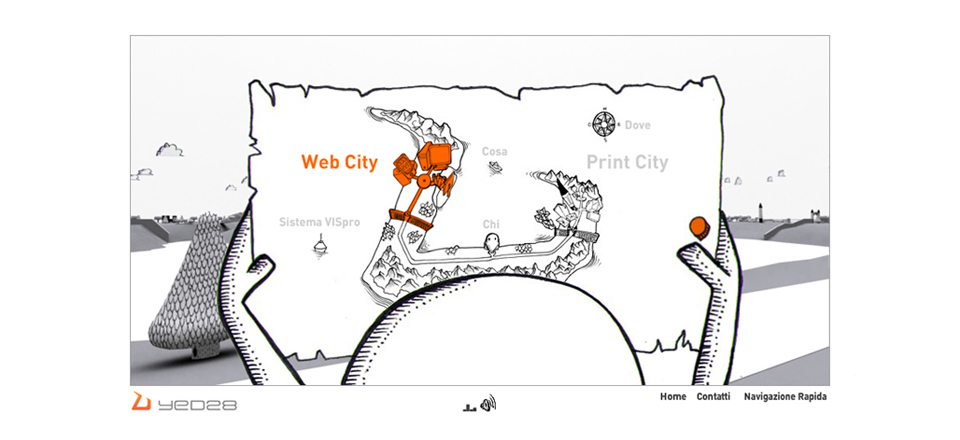 Per Yed28 – Officina Creativa ho coprogettato, illustrato ed animato interamente il loro sito corporate.
Con l'aiuto di Anc, il personaggio protagonista da me inventato, potrete esplorare l'isola del mondo Yed28, piena di oggetti del mondo della grafica e della programmazione.
Quasi dimenticavo una cosa importante! Per l'intro del sito ho illustrato ed inventato un mini gioco dove per sopravvivere è necessario schivare gli uccelli…
—-
For Yed28 – Officina Creativa, i co-designed, illustrated and animated  their website.
With the help of Anc, the main character that i invented, you can explore all the funny island full of designers and developers stuff.
Oh, i forgot an important thing! At the beginning i designed a little intro-game where you have to avoid birds to landing on the island…