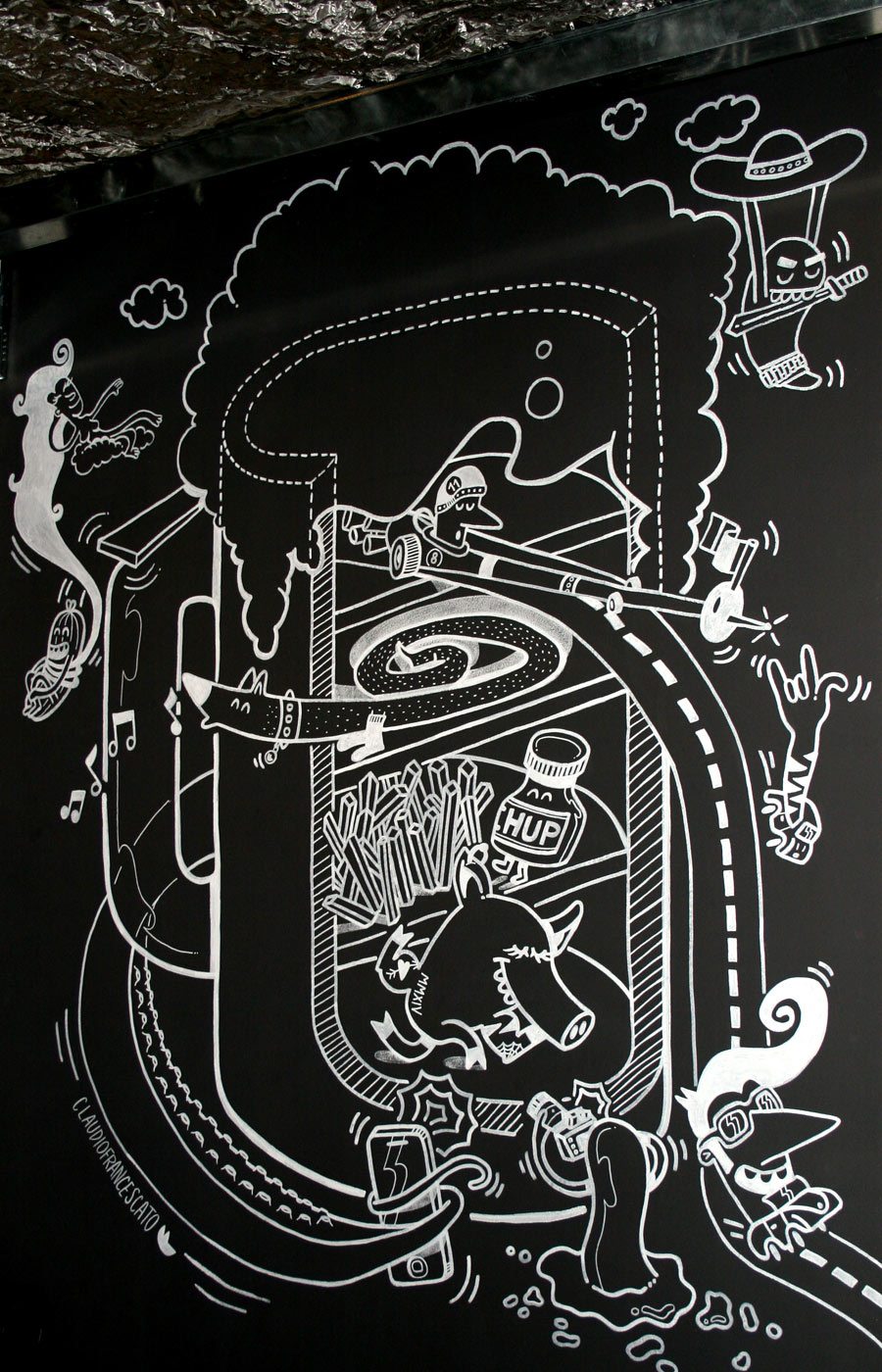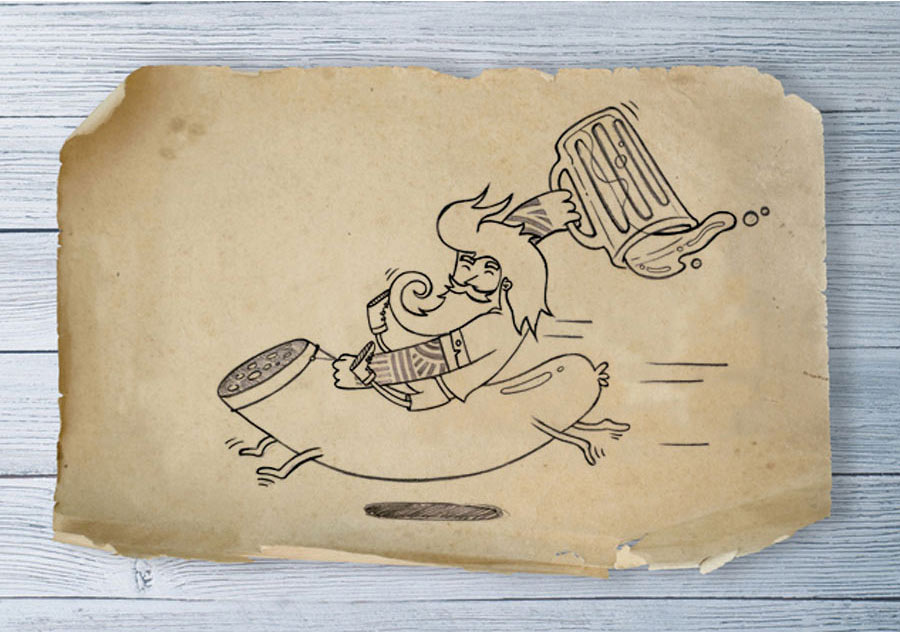 All'interno della birreria artigianale Legnano Brauhaus ho dipinto una parete nera con outline bianca, durante le tre giornate di inaugurazione.
In quel bicchiere di birra c'e' tutto un mondo di cani lunghi, eserciti di patatine fritte e scrofone muscolose.
Ho anche realizzato le tovagliette con il caval-wurlstel.
—-
For Legnano Brauhaus i painted the black wall in the brewpub with a white outline during the inaugural days.
In that glass of beer there is a world: a long dog, a muscled pig and many crazy characters.
I also realized the placemats with the wurlstel-horse.