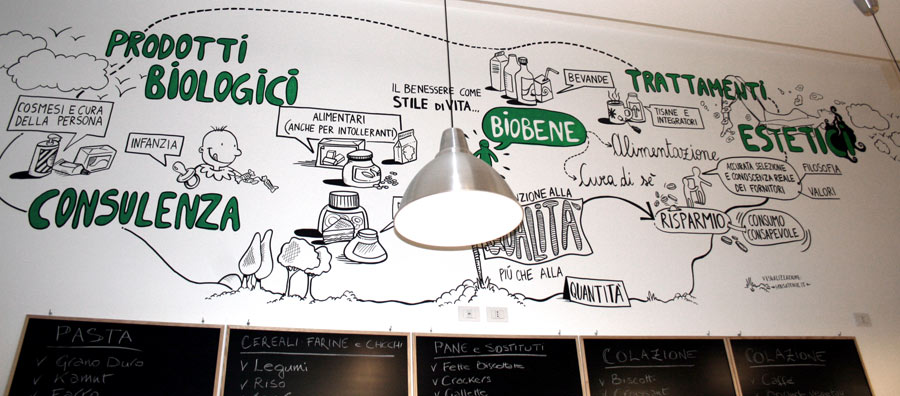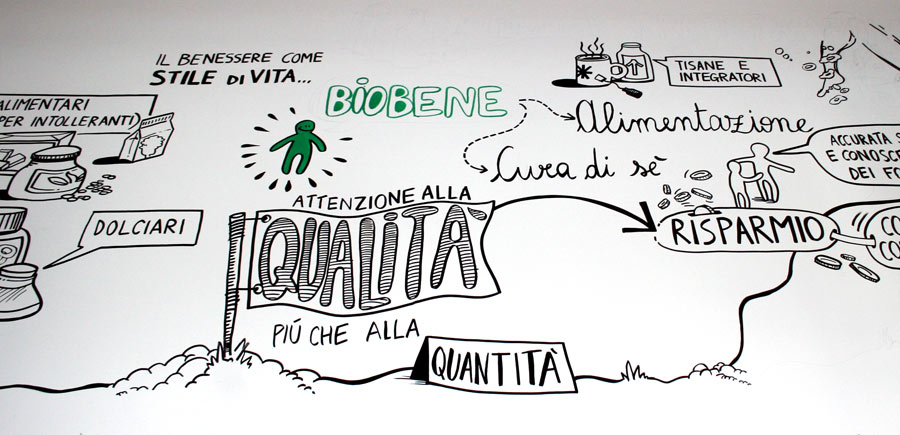 Il negozio BioBene di Milano è specializzato nella vendita di prodotti sani e biologici.
Per lo shop, in collaborazione con Housatonic Design Network, ho visualizzato sulla parete più grande della stanza tutta la gamma di servizi, prodotti e valori che BioBene offre ai suoi clienti.
—-
The Milan's shop BioBene is specialized in biological and healthy food .
For the shop, in collaboration with Housatonic Design Network, i visualized services, values & products that BioBene offers at his clients on the biggest wall of the room.